Give
The Community Foundation and our donors are dedicated to moving our community forward, seeking ways to have a positive impact, in perpetuity. We contribute to health care, youth, homelessness, poverty, mental health, literacy, education and a wide variety of other worthy activities and initiatives. That's why we say we are committed to moving our whole community forward, in big ways and small ways, always.
Featured Funds
The Chapman Group Fund
In celebration of their 10th Anniversary, Tanya Chapman has established 'The Chapman Group Fund', which will provide impactful community grants in Greater Saint John.
The Friars Family 'Celebrate' Fund
Through their annual 'Let's Celebrate' Concert at Imperial Theatre, the Friars Family have raised over $1 million that has gone directly back into the communities in Greater Saint John.
Or donate to one of our other funds
Reasons to Give
We are local.
We listen.
We are connected.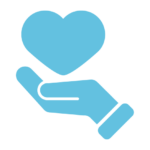 We care.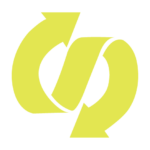 We are flexible.
We build relationships.
We focus on impact.
We shine a light.
We pool the benefit.
We are forever.