The Juanita L. Black Bursary Fund
Juanita Black, a tireless and unwavering advocate, has spent her entire adult life helping to develop solutions as a citizen or a team member to reduce barriers for those experiencing generational poverty in her community of Crescent Valley and beyond to the priority neighbourhoods within Saint John.
As Juanita has always done, finding another solution, she approached the Community Foundation in December of 2017 to establish a permanently endowed fund for one or more bursaries to be awarded to graduates from Crescent Valley/Anglin drive attending Harbour View High School, pursuing post-secondary education – The Juanita L. Black Bursary Fund.
Each bursary is a minimum of $1000 and with your help, the number of bursaries awarded each year can grow and so can the amount of each bursary.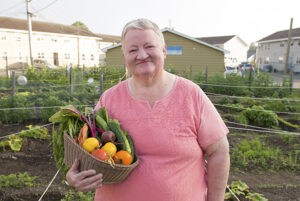 Donate now at:
https://thecommunityfoundationsj.com/funds/the-juanita-l-black-bursary-fund/